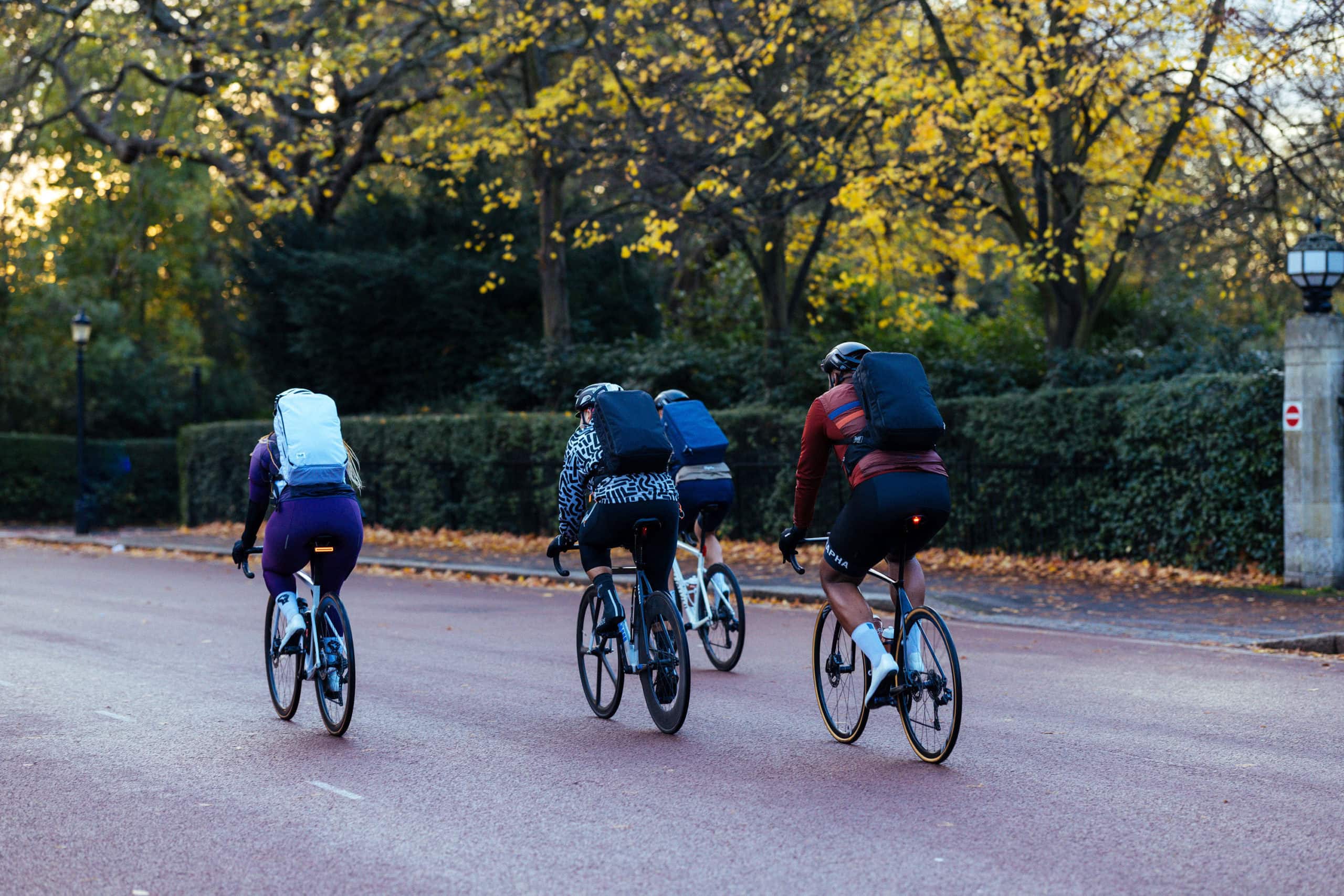 Chain Gang Cyclists started as a lockdown hobby among friends who found freedom on two wheels. From solo rides during quarantine, it quickly grew into weekly group expeditions across London and its beautiful outskirts.
At Stolt we felt an immediate connection with CGC's love for the open road when we joined them in Regent's Park, London. We are excited to share some incredible cycling stories with you. This is one of them.
Photography by Simon Roberts
Conquer the Road
Why Stolt Backpacks are the Ideal Choice for Cyclists
With a perfect blend of ergonomics, durability, and smart design, Stolt backpacks have risen to become a go-to choice for commuters on two wheels. The padded back panel, breathable mesh and antimicrobial treatment guarantee a comfortable carry even for longer commutes and the robust construction and waterproof materials ensure these backpacks stand the test of time and any weather conditions. Smart pockets and compartments allow you to stow all your essentials efficiently, making these backpacks not just a carry-along but an essential part of the cycling gear for commuters.
Advanced features like breathable back panels and adjustable straps contribute to the supreme comfort, making Stolt backpacks the perfect choice for your daily commutes. Stolt backpacks provide the right balance of functionality and style to accompany you on your daily cycling journey.