DESIGNED FOR ATHLETES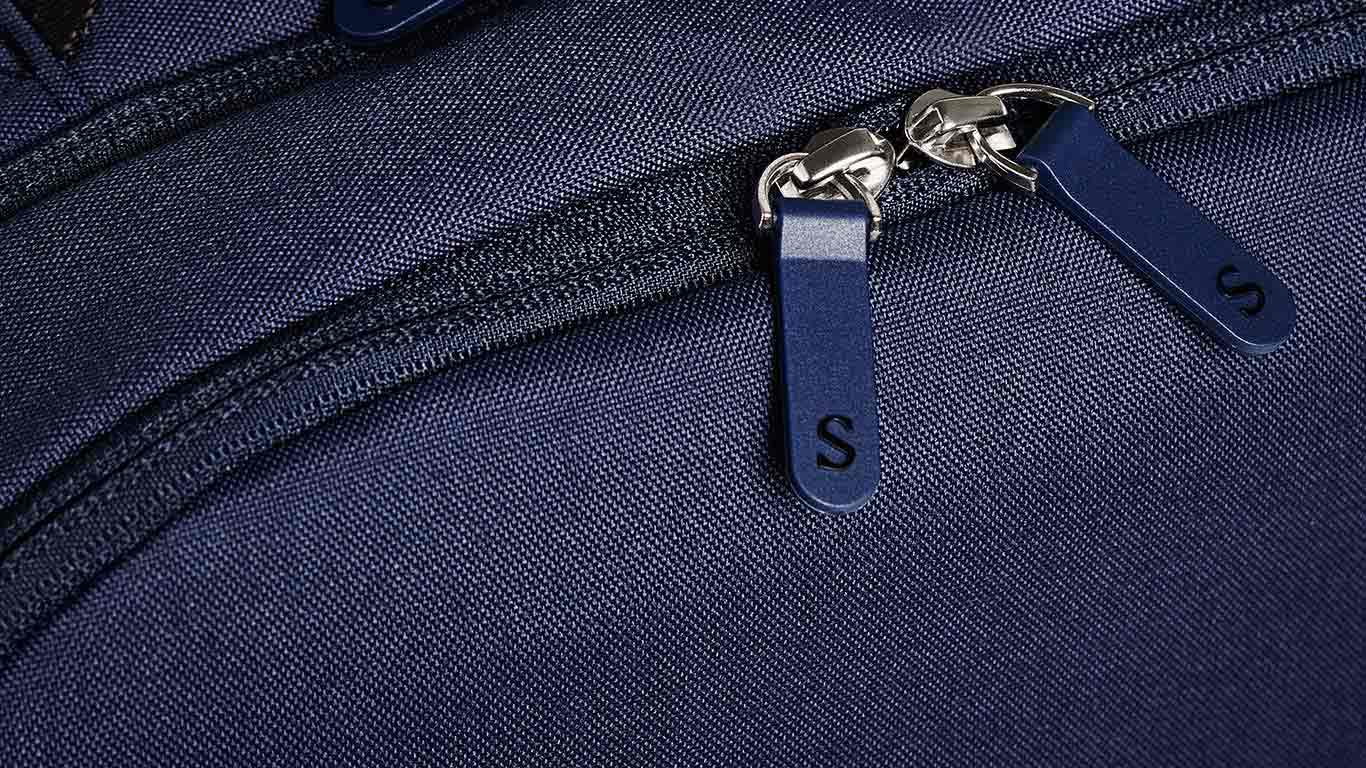 Stolt make the best technical commuter backpacks
by adding top performance features into work bags.
Stolt Difference
Our standards are set high to make bags that work as hard as you do; from your daily commute to the office, gym and over-night business trips – we've got your back.
The STOLT difference lies in the design; each product is developed with the best performance features whilst maintaining a professional, timeless style. And you can build your own personal kit on our website to include everything you need, and nothing you don't.
Developed for athletes
Stolt bags are designed with the best technical performance features to deliver excellent ergonomics for runners and cyclists.
Each of our backpack has padded back panel and straps for comfort and airflow, adjustability to fit different frames and innovative anti-microbial treatment to combat any sweat and odour.
Smart in the office
Our sleek minimalistic design, premium materials and highly practical functionality make our bags a smart choice for office.
All our backpacks have a business compartment to fit your laptop, other electronics and stationary. The expandable shoe pocket allows you to carry bigger loads when needed and our hide-away strap system keeps you going from your daily commute to the office. Each product also has an option to carry your office clothes neatly inside the backpack.
Active commuter's dream
Stolt backpack is ideal for active commuters.
With all the performance features, material choices, expert treatments, highly practical functionality and sleek aesthetics, we believe we've engineered the best commuter backpack on the market.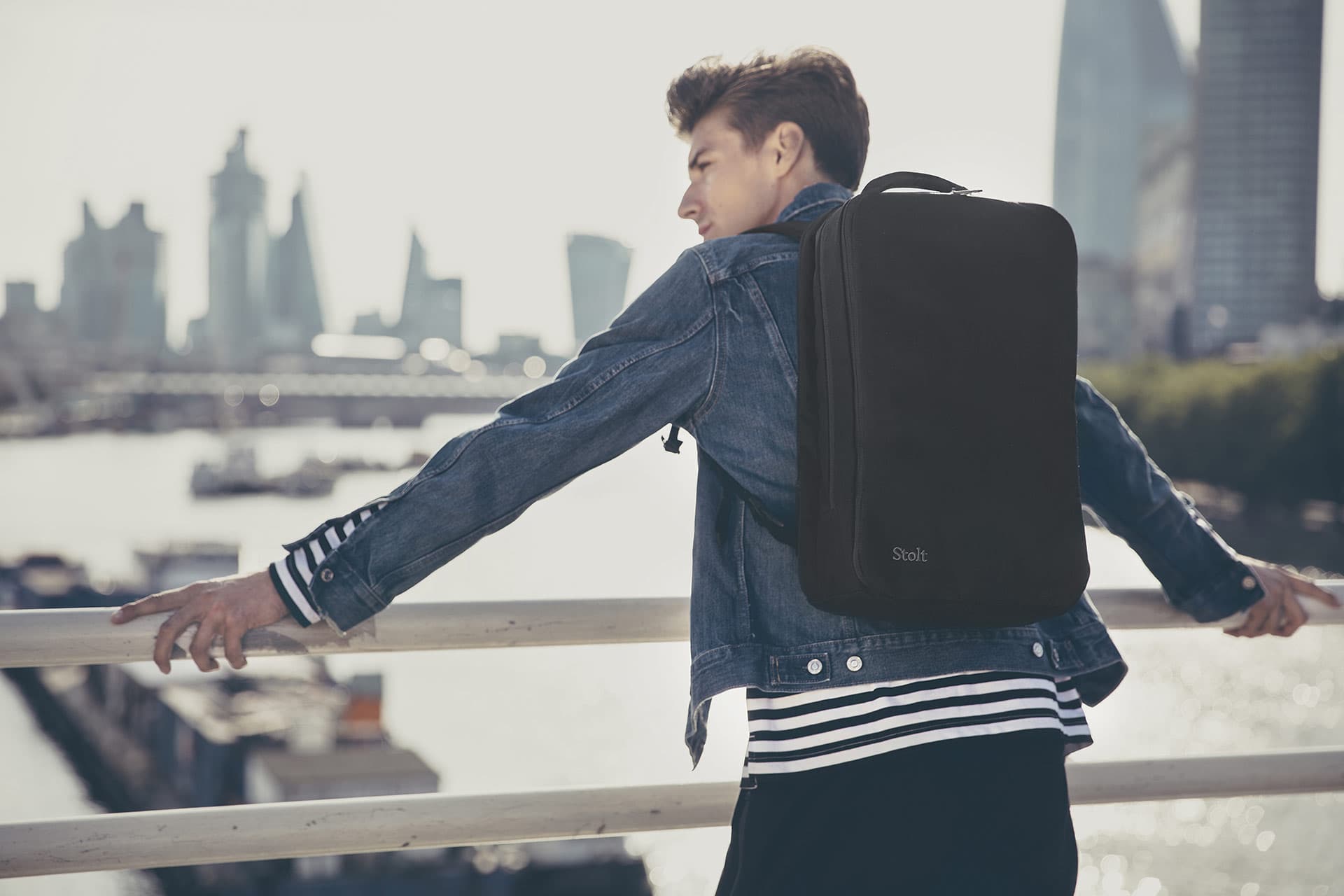 "We believe we've engineered the best commuter backpack"
TEAM STOLT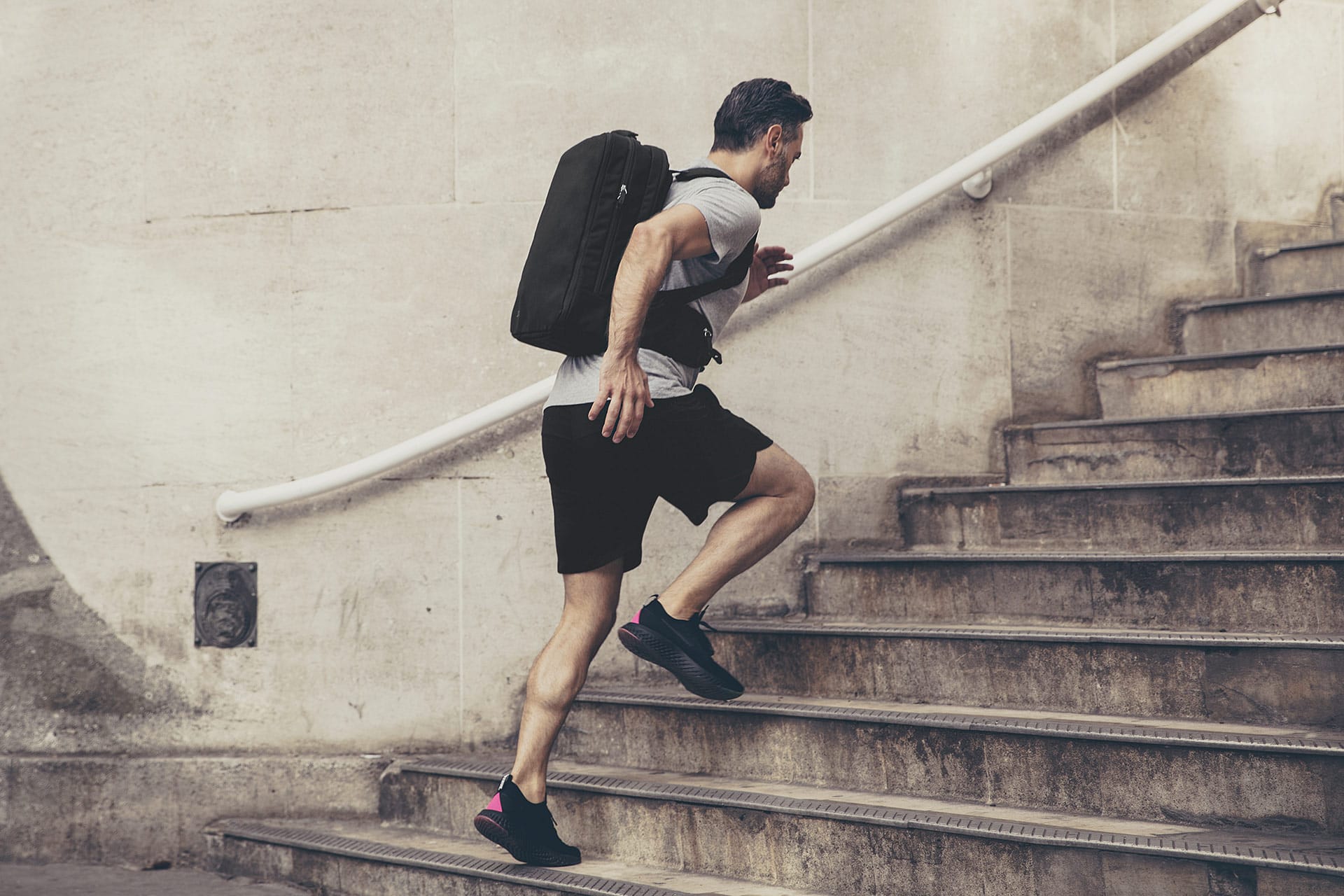 Enabling active commuting
Carry well
Packing your office clothes and keeping them crease-free can be challenging. We designed a garment box to carry your clothes neatly inside your backpack. The box fits a shirt, a pair of trousers and a jacket. Alternatively, you can fit in a couple of shirts and trousers for your overnight business trips.
The garment box is part of Alpha business sets and fits the middle compartment of our Alpha backpacks where it stays in place even when running or cycling to the office.Alternatively, you can purchase this item separately to fit into your suitcase.
Our Podium backpacks have an in-built garment sleeve to fit a shirt or two.
How to fold a suit
We've created simple step-by-step folding instructions for each garment to make the process easier. All Stolt business sets come with a folding card to ensure you always have the instructions on hand.