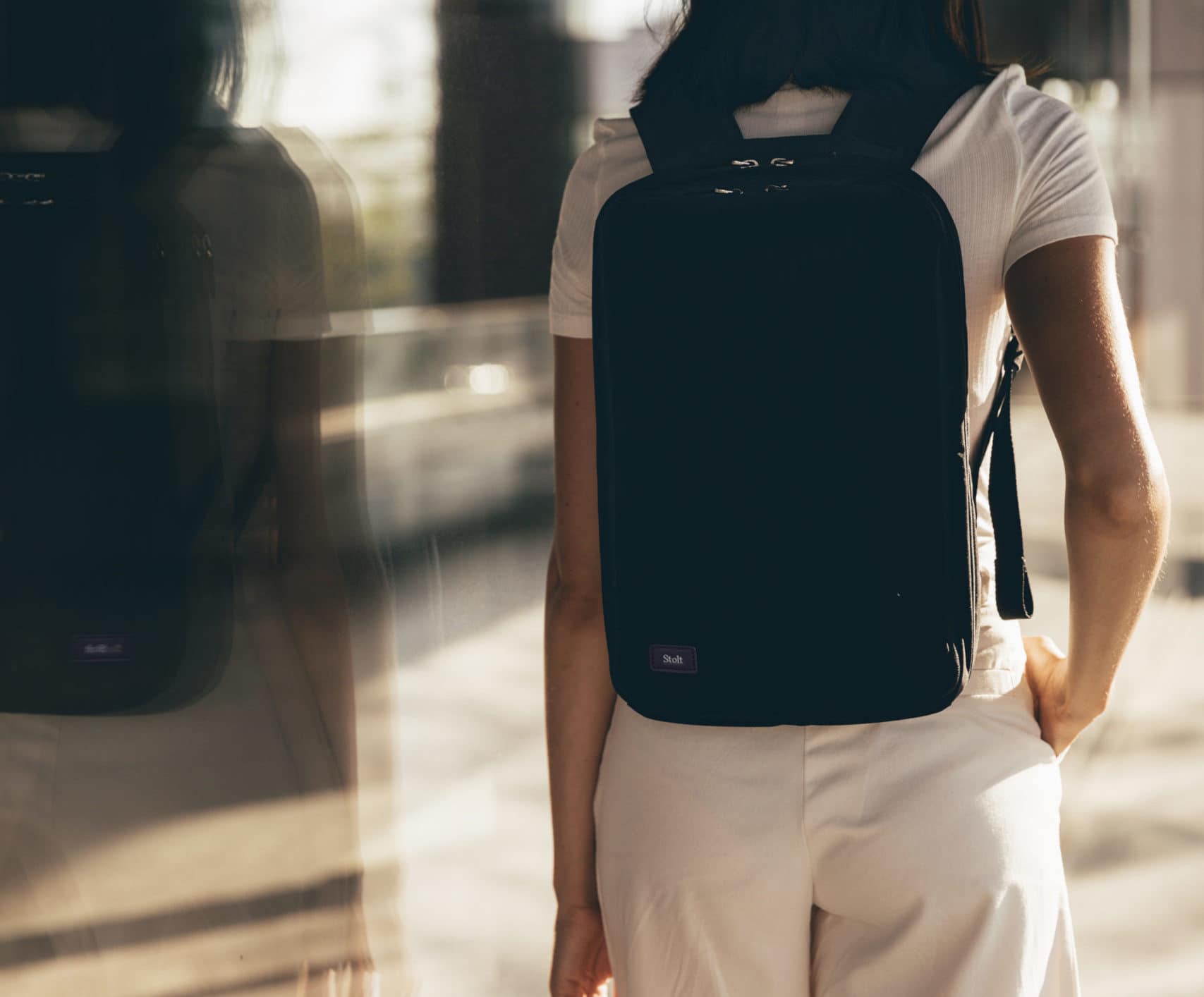 What makes a perfect laptop backpack for women? More important than your sex is your frame size to determine which backpack fits you the best and what you want to carry in your backpack in addition to your laptop.
Every Stolt laptop backpack has a padded laptop compartment to carry devices up to 16″. Podium is our smallest laptop backpack perfect for smaller frames followed by Athlete and then Alpha which is the biggest in our range.
How to choose the perfect laptop backpack for women
Consider your frame size and what you carry
Our Alpha backpack is the perfect all rounder. With great adjustability, it is a laptop backpack that fits most frames and carries devices up to 16″. It has capacity of 20litres with an expandable pocket to give you additional 5litres when needed.
For more petite frames, Stolt Podium is the backpack to go for. It carries laptops up to 15″ and is half the size of Alpha i.e. 10litres with expandability taking it to 13litres.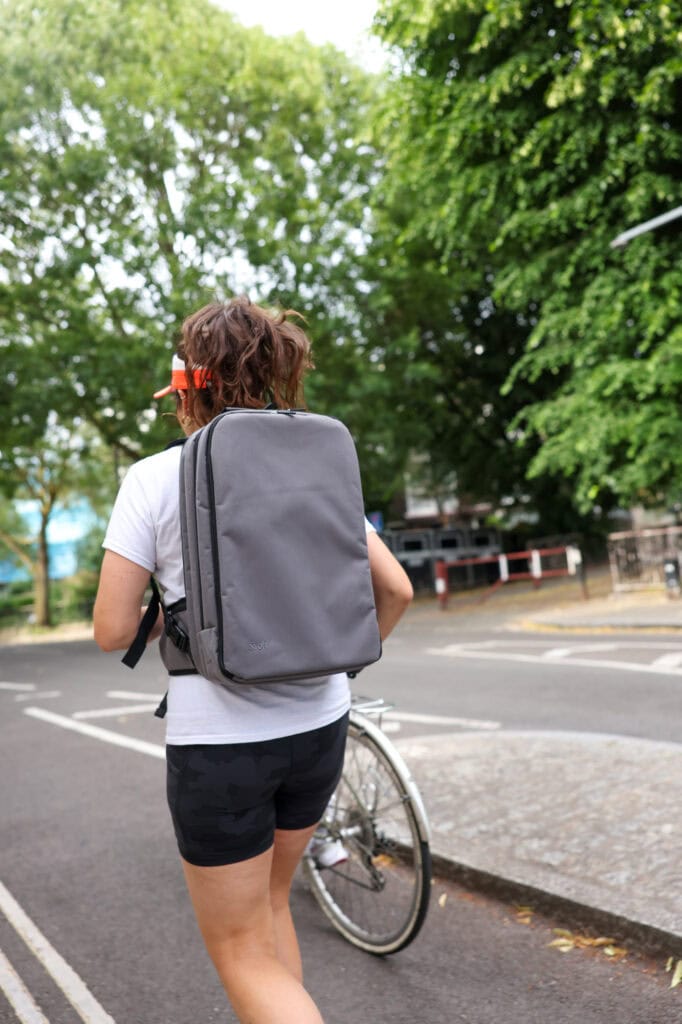 For the best roll-top laptop backpack, we've developed the Athlete. It is 15-18litres depending on how tightly you roll the bag and fits laptops up to 16″.