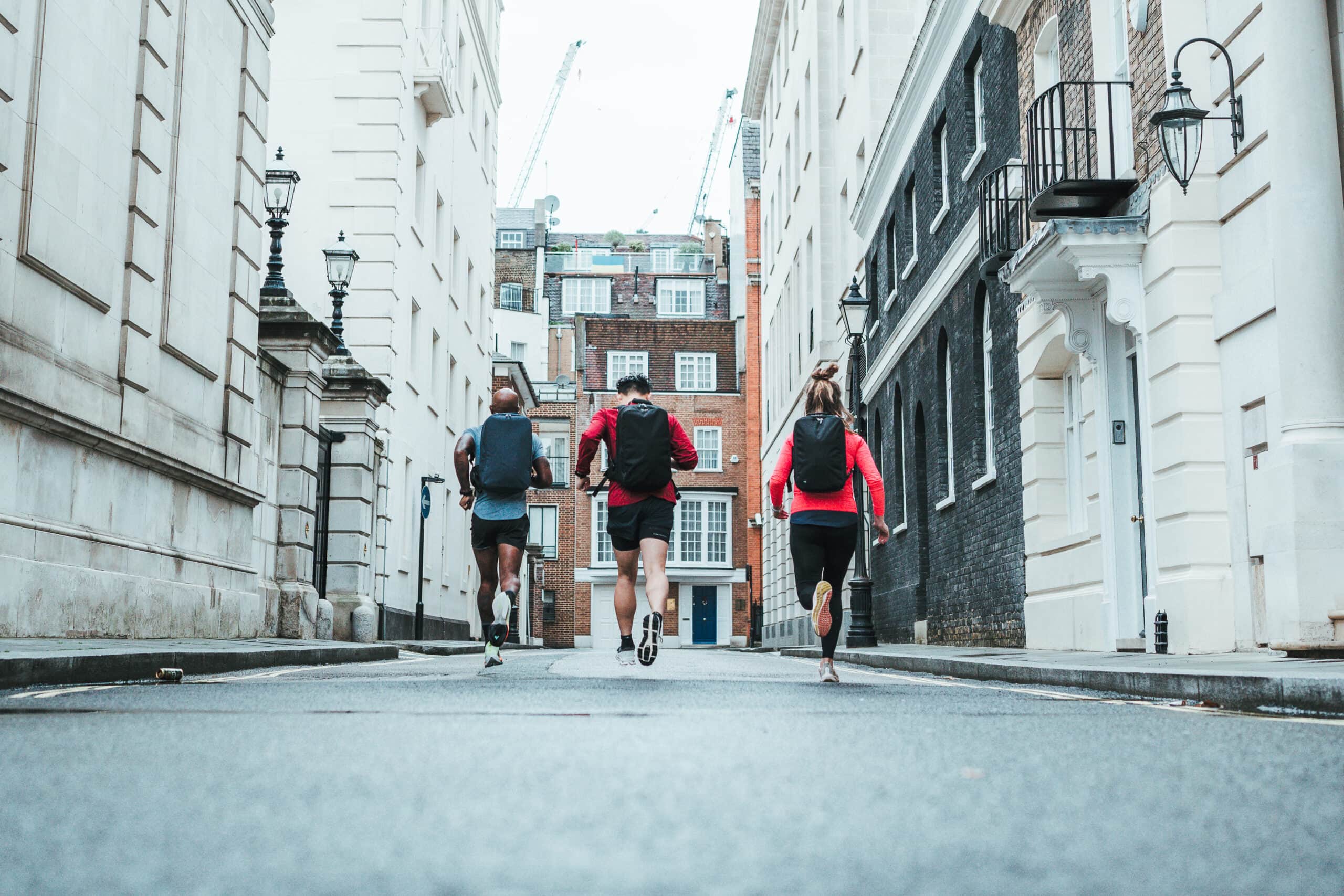 How to choose the best run commute backpack?
Stolt is the world's only run commute backpack specialist. British born, now serving run commuters around the globe. Each Stolt backpack is designed by runners for runners, optimising comfort and ergonomics without compromising on style. A premium product that seamlessly transitions from run commute to the office.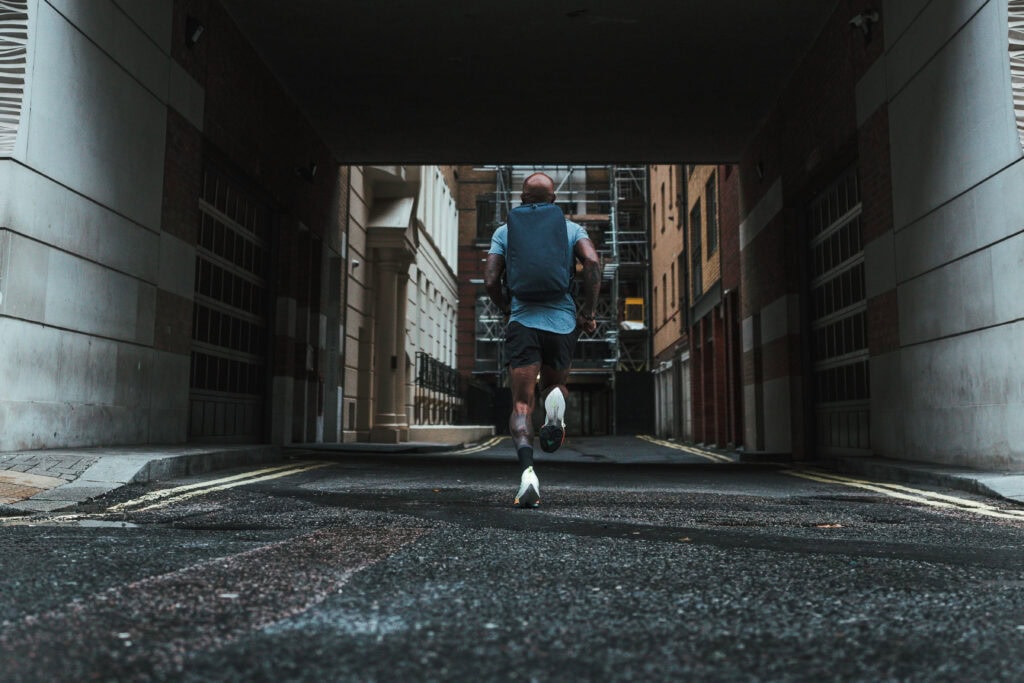 How to choose the best run commute backpack
1. Consider how much space you need
All Stolt backpacks are expandable so you can adjust the size of your backpack to snuggly fit your daily carry but you should consider the basic frame and capacity of the backpack first. It's a good idea to list down everything you carry on a daily basis to choose a run commute backpack with enough capacity.
Stolt Podium laptop backpack carries:
Laptop up to 15″
Small valuables
A shirt and a pair of trousers
Shoes (use the expandable compartment)
For those who need more space for:
Laptop up to 16″
Other electronics (e.g. ipad) and stationery
Toiletries and a towel
A jacket, some extra clothes and shoes
Choose either Stolt Athlete or Stolt Alpha laptop backpack and add a garment box if needed to carry your clothes neatly.
How to choose the best run commute backpack
2. Choose a backpack to fit your frame
Stolt commuter backpacks stand out for their ergonomic design, ensuring that the weight is evenly distributed, reducing strain on your back and allowing for more comfortable, efficient movement.
All Stolt bags have been designed to fit most frames with great adjustability.
For very petite frames, choose Stolt Podium which is our smallest fit. Both Stolt Alpha and Stolt Athlete fit most frames and for very larger frames, check out Stolt Alpha C.
How to choose the best run commute backpack
3. Ensure your backpack has all essential features
When you run commute to work, you don't want to worry about your belongings getting sweaty or wet if you get caught in the rain.
All Stolt run commute backpacks are waterproof.
The back panel of each backpack is designed with performance mesh and an airflow for comfortable carry.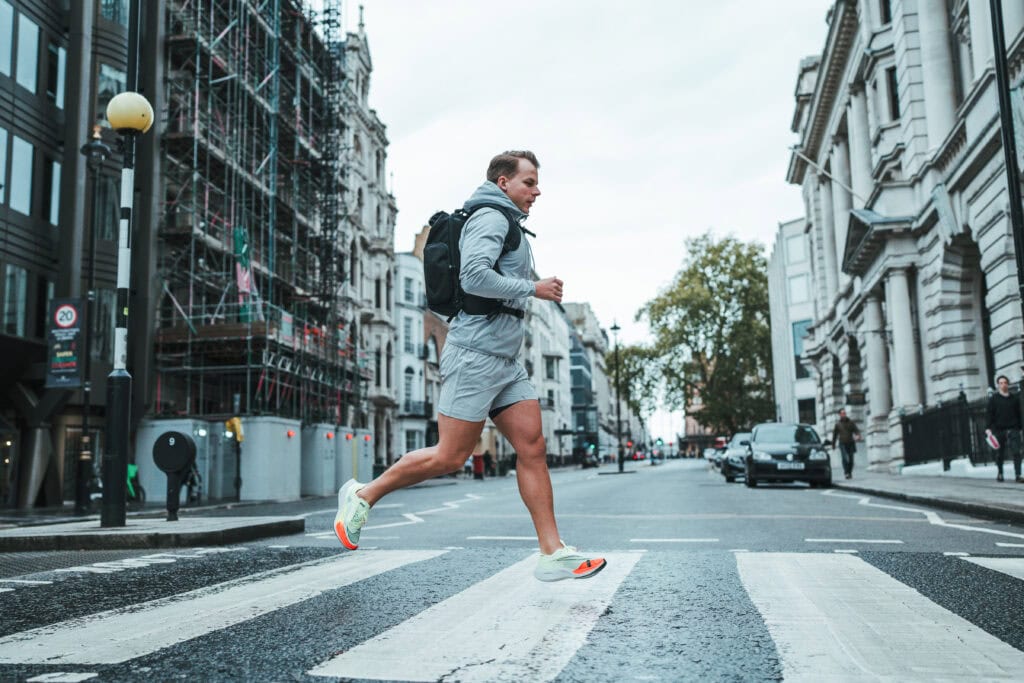 We've also applied an anti-microbial treatment on the fabrics to combat any sweat or odours and to keep your backpack fresh for longer
This makes a Stolt run commute backpack the ultimate blend of performance and style expertly engineered for ambitious everyday athletes.
Finally, at Stolt you can build your own run commute backpack kit choosing all accessories your might need on your daily commute. Add a garment box if you are carrying clothing in your backpack and want to keep them crease free. Our anti-microbial treated laundry bag stores your sweaty kit while the high-vis cover keeps you visible in the dark.