Are you carrying your laptop with you everywhere you go? Every Stolt backpack is designed to carry a laptop in a secure padded compartment close to your back for the best protection, ergonomics and weight distribution. Our laptop backpacks are specifically designed for active commuters, runners, cyclists and everyday athletes with top technical performance features and smart functionality.
When choosing the right laptop backpack, consider the size of your device and what else you carry with you. Based on this you can choose a backpack with the right capacity for you. Secondly, consider your own frame size to ensure comfortable fit and carry. Finally, while functionality is crucial, there's no reason to compromise on style. Choose a laptop backpack that complements your personal taste and fits well with your everyday attire.
Stolt Laptop Backpacks Capacity
What you carry?
Your laptop backpack should have enough capacity for all your daily essentials, so it might help to make a list of everything you carry on a daily basis.
How much can you pack in a Stolt laptop backpack?
Laptop up to 15″
Small valuables
A shirt and a pair of trousers
Change of shoes (use expandable compartment)
For the above items, Stolt Podium laptop backpack will do the job.
For those who need more space for:
Laptop up to 16″
Other electronics (e.g. ipad) and stationery
Toiletries and a towel
A jacket and some extra clothes
Choose either Stolt Athlete or Stolt Alpha laptop backpack and add a garment box to carry your clothes neatly.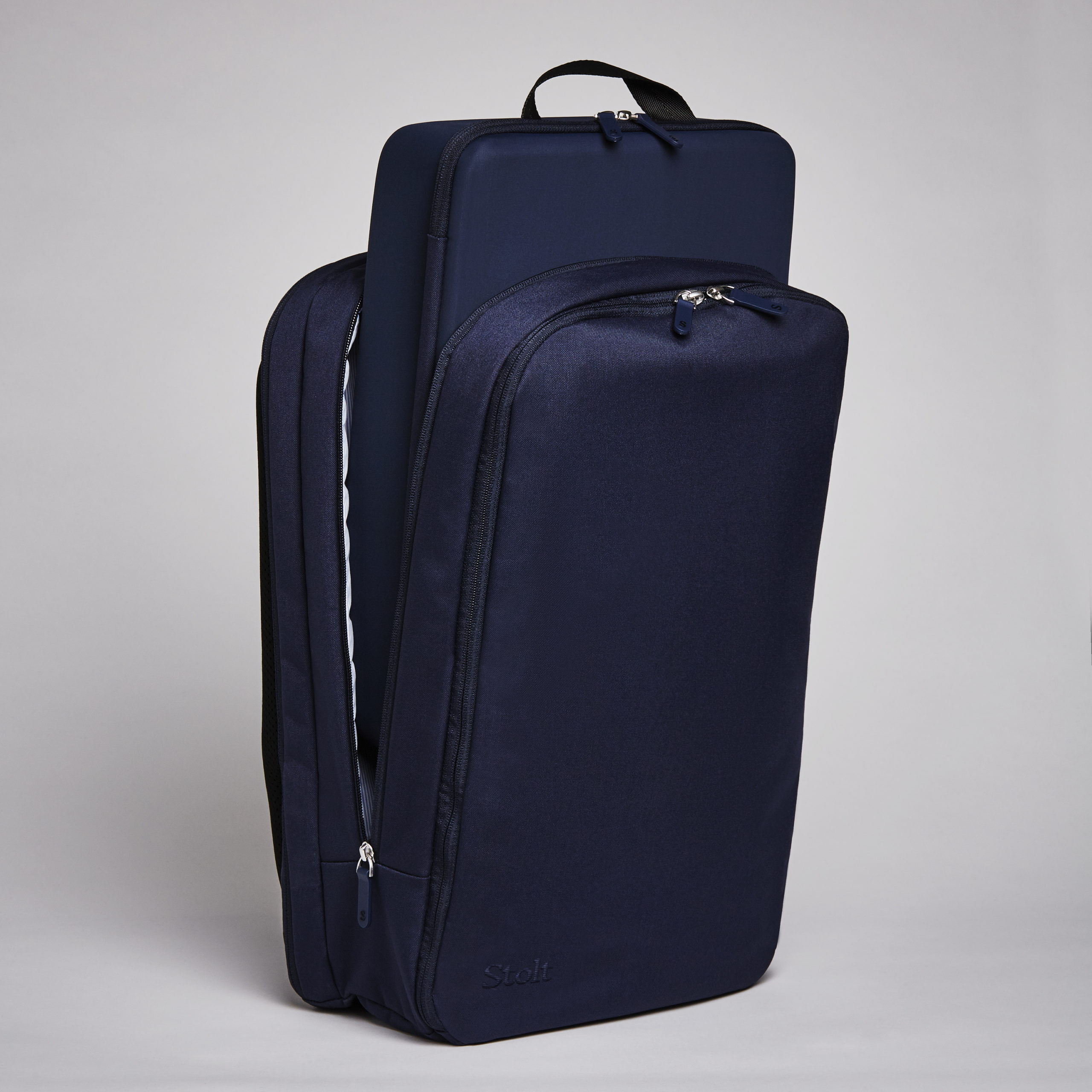 Stolt Laptop Backpacks Fit
Ensuring comfortable carry
Stolt laptop backpacks stand out for their ergonomic design, ensuring that the weight is evenly distributed, reducing strain on your back and allowing for more comfortable, efficient movement.
All Stolt bags have been designed to fit most frames with great adjustability.
For very petite frames, choose Stolt Podium which is our smallest fit. Both Stolt Alpha and Stolt Athlete fit most frames and for very larger frames, check out Stolt Alpha C.
Stolt Laptop Backpacks Style
Timeless classic or more relaxed
Stolt laptop backpacks are designed to last for years to come, outlive any seasonal trends and fit many styles.
The sleek, minimalistic design and the high quality materials is what Stolt backpacks are known for.
Both Stolt Alpha and Stolt Podium backpack are timeless classics following the key Scandinavian design principles.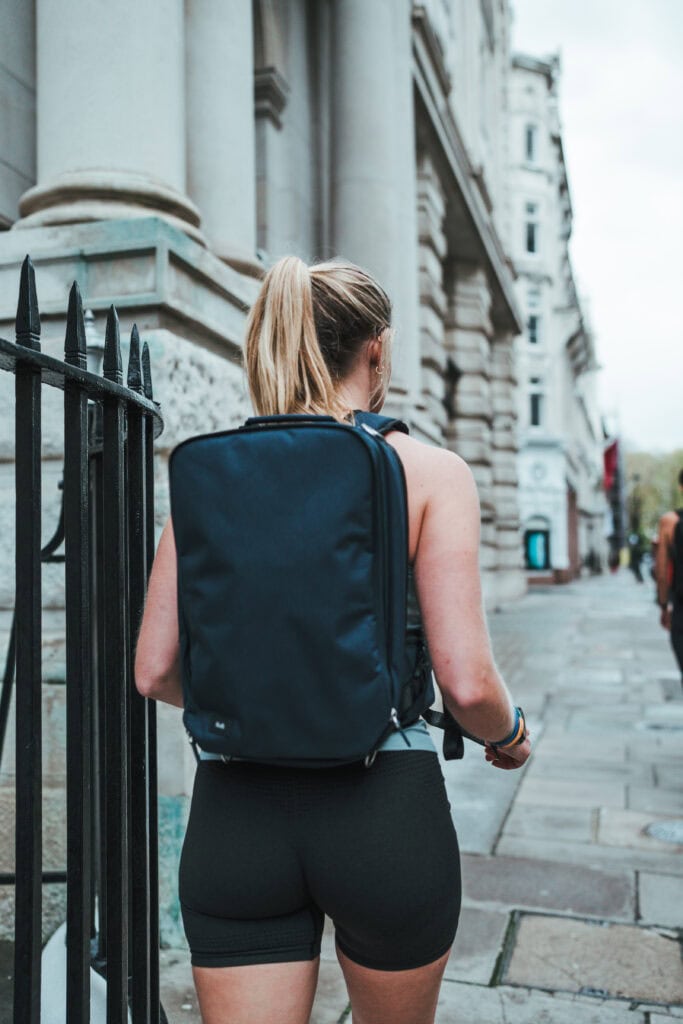 Stolt Athlete backpack is our take on a more relaxed roll-top design. Still sticking to timeless design and elegant lines, this backpack too transitions effortlessly from your morning commute to the office.
The ultimate blend of performance and style expertly engineered for ambitious everyday athletes.
What's more to know about Stolt laptop backpack? All the backpacks come with a series of compartments, thoughtfully designed to segregate your essentials and make them easily accessible. Made from high-quality, water-resistant materials, they can withstand the elements, protecting your belongings whether you're tackling a rainy run commute or sweating it out on a sunny day.