Carrying a laptop in your backpack requires careful consideration to ensure the safety of your device and convenient carry. Whether you're a professional on the go, a digital nomad, or a frequent traveller, finding the right laptop backpack is crucial.
At Stolt, we design backpacks to carry your laptop, and this is what we know to be true of a great laptop backpack and how you choose one for yourself.
Things to Consider when Carrying a Laptop in Your Backpack
Choose a Backpack with a Dedicated Laptop Compartment:
When selecting a backpack for your laptop, opt for one that features a dedicated compartment designed specifically to accommodate your device. This specialised compartment offers extra padding and security to protect your laptop from accidental bumps and impacts during transport.
Ensure a Snug Fit:
Properly securing your laptop inside the backpack is essential to prevent it from moving around and potentially getting damaged. Make sure your laptop fits snugly within the dedicated compartment and does not slide or shift when you're on the move. A well-fitting laptop compartment will provide maximum protection during your daily commute or travels.
Don't Compromise on Comfort and Ergonomics:
Look for a backpack that offers ergonomic features such as adjustable shoulder straps, padded back panels, and chest or waist straps. These elements distribute weight evenly, reduce strain on your shoulders and back, and provide a comfortable carrying experience, especially during long commutes or travels.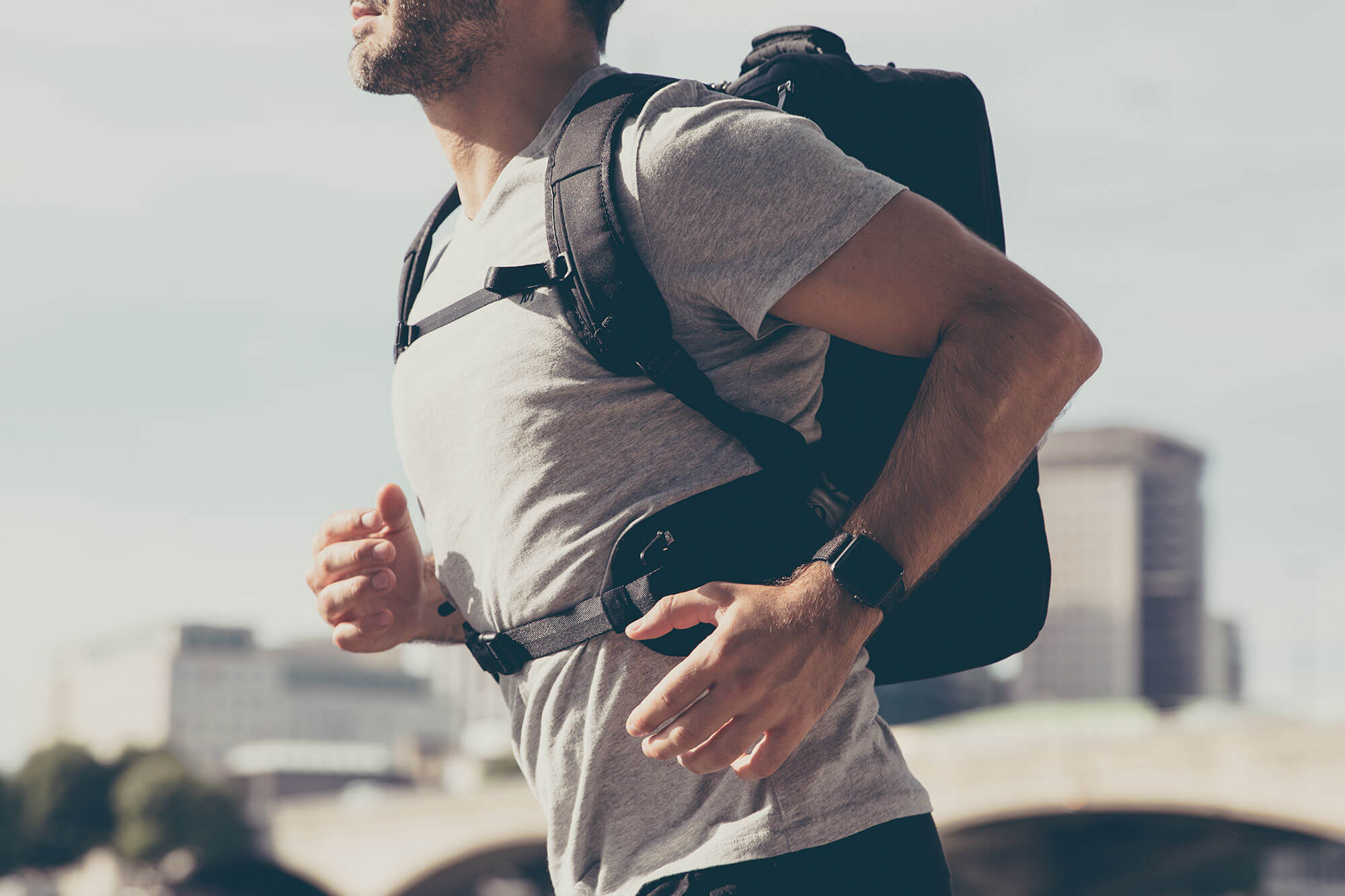 Stolt Laptop Backpacks Design Highlights
Excellent Laptop Protection:
Stolt backpacks are renowned for their exceptional laptop protection features. With well-padded and shock-absorbing compartments, these backpacks provide reliable defence against accidental drops and impacts. Stolt understands the value of your laptop and has prioritised its safety in their design.
Ergonomic Design for Comfort:
Carrying a laptop for extended periods can lead to discomfort and strain on your back and shoulders. Stolt backpacks are ergonomically designed with adjustable shoulder straps and breathable back padding to ensure maximum comfort during extended wear. This thoughtful design reduces the risk of musculoskeletal issues, making Stolt backpacks an ideal choice for those who carry laptops regularly.
Durable and Water-Resistant Materials:
Stolt backpacks are constructed using high-quality and durable materials such as nylon or polyester. This ensures that the backpack can withstand the demands of daily use and withstand the test of time. Additionally, Stolt backpacks are water-resistant, keeping your laptop safe from unexpected spills or light rain showers.
Thoughtful Organisational Features:
Stolt running backpacks go beyond just protecting your laptop. They also offer ample storage space and a variety of compartments and pockets to help you stay organised. These backpacks often come with specialised compartments for tablets, smartphones, chargers, and other essentials. The thoughtful organization allows easy access to your belongings and ensures everything has its designated place.
What size laptop can I fit in a Stolt backpack?
When it comes to carrying your laptop in a backpack, it's important to prioritise both convenience and safety. Stolt backpacks are designed for secure laptop protection, ergonomic fit for comfort, durability and water-resistance, and thoughtful organisational features to carry all your daily belongings.
Check your laptop size and choose a Stolt backpack to carry your laptop with confidence wherever your journey takes you. Shop the whole collection here: SHOP