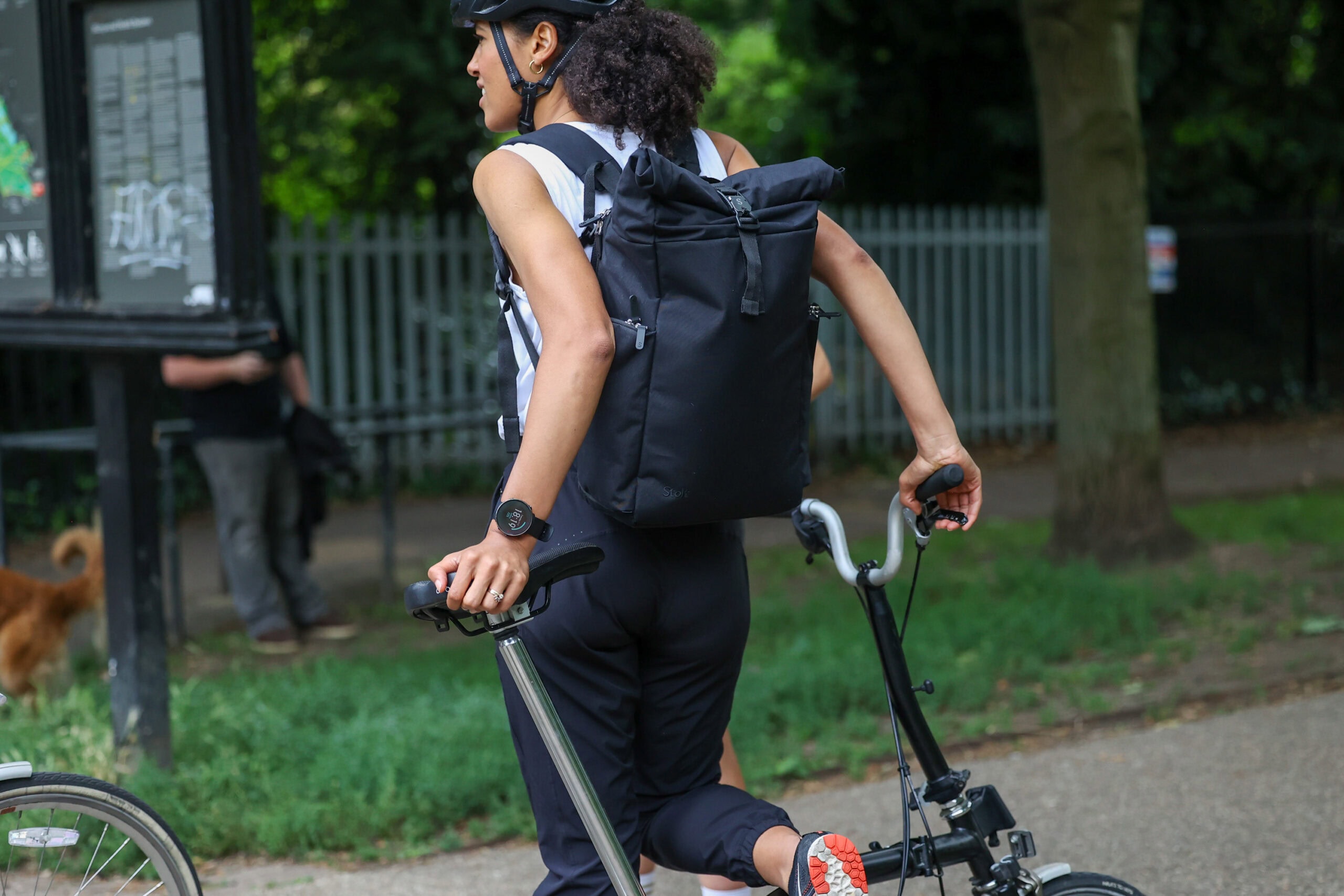 You don't have to choose between performance features and style. Stolt commuter backpacks are designed to perform in the city, on foot and on two wheels.
Our bags make a great cycling commuter backpack with super durable and waterproof fabrics, performance features to deliver a comfortable ride and superior organisation for everything you carry.
Stolt cycling commuter backpack
Size and Capacity
Stolt backpacks range from 10 litres to 25 litres in capacity to carry your daily essentials. Stolt Podium is the smallest in the range (10l->13l), followed by Stolt Athlete (15l–>18l) and finally Stolt Alpha (20l–>25l).
Stolt Cycling Commuter Backpack
Fit and Adjustability
Stolt backpacks stand out for their ergonomic design, ensuring that the weight is evenly distributed, reducing strain on your back and allowing for more comfortable, efficient movement.
All Stolt bags have been designed to fit most frames with padded straps and great adjustability.
For very petite frames, choose Stolt Podium which is our smallest fit. Both Stolt Alpha and Stolt Athlete fit most frames and for very larger frames, check out Stolt Alpha C.
Stolt Cycling Commuter Backpack
Style, Features and Materials
We call it a 3-way shield. Stolt backpacks are waterproof and treated with an anti-microbial finish to combat any rain, swear and odour.
Our main body fabric is a durable 500d polyester. For an even tougher, rugged material choose the Alpha C which is made of a premium 1680D ballistic nylon.
Every Stolt backpack has space and separate compartments to keep your daily essentials organised.
Stolt cycling commuter backpack is the ultimate blend of performance and style expertly engineered to transition from your commute to the office.