It's a story of 1. inspiration and creativity, 2. commitment and consistency and 3. focus and discipline. Our quest to create the perfect commuter backpack for cyclists and runners.
Inspiration and Creativity
After nearly 10 years of commuting to work on foot trying to log in those mid-week training miles and carrying a commuter backpack, we decided it was about time for someone to reimagine the perfect commuter backpack for runners and cyclists.
As we all know running and cycling is always better without a backpack. However, when commuting to work you often just have to carry some stuff with you. The option we were faced with was either to get ourselves a technical sports backpack or a sleek day pack. What we couldn't find was a combination of the two, i.e. the perfect commuter backpack, so we decided to create one.

We defined the perfect commuter backpack as follows:
A technical backpack made with performance materials (i.e. made for athletes)
Has to be comfortable to both run and cycle with
Carries all your daily items from gym to the office and anywhere in between
Is versatile and aesthetically pleasing so it also hits those office style notes
A timeless product that stands the test of time with top quality craftsmanship
We started the design process in 2017 which resulted in the launch of the first edition of the best commuter backpack in August 2018 – Alpha Business Set 1.0
Commitment and Consistency
As endurance athletes we know what it takes to achieve something great. It takes time and it takes practice. It requires commitment to keep going and turning up at work consistently day after day.

The first iteration of the Alpha Business Set took almost 2 years (!!) of development before we launched. This is the silent phase, the hard work people don't see. Our reward came from simply just knowing this was a great product. It then went on to win numerous awards as the best commuter backpack.

So we achieved our goal and made the best commuter backpack. That's it? Job done? Nah.. we were far from being done. We knew that any and every product can always be improved and so we got back to work.

What followed was the evolution of the best commuter backpack as we launched Alpha 2.0 and Alpha 3.0 in 2019 and 2020 respectively. Praised by our loyal community of customers, the industry media quickly followed with five star reviews (see: Evening Standard Best Backpack for Work , Wired The Best Bag for Your New Commute, Expert Reviews Best for Commuters).
Both designs quickly sold out – and then the pandemic hit.
Focus and Discipline
But the work didn't end (nor do we think it ever will). The world moves on, people move on and we need to make sure that our gear lives up to its expectation as the best commuter backpack.

During the pandemic and lockdowns around the world, we've focused on every detail of our design. We've worked with our suppliers to further improve the robustness of our product. It has been updated with the latest hardware from YKK. We've also added power stitching where needed based on thousands of user experiences. And importantly, we've made sure we've kept all the elements that people love:
The ergonomics and superior performance
The versatility and sleek aesthetics
The premium quality and materials
What's also become a proprietary feature in our products is the innovative 3-way shield which means our product is not only water repellent but also, combats sweat and odour.

As we approach the launch of our newest, i.e. the 4th, edition of the Alpha Business Set, we are confident that we have created the best commuter backpack in 2022. It's already gathered a cult following being sold out to our waiting list and the second product drop will land on our website on 16th of May. See the link below.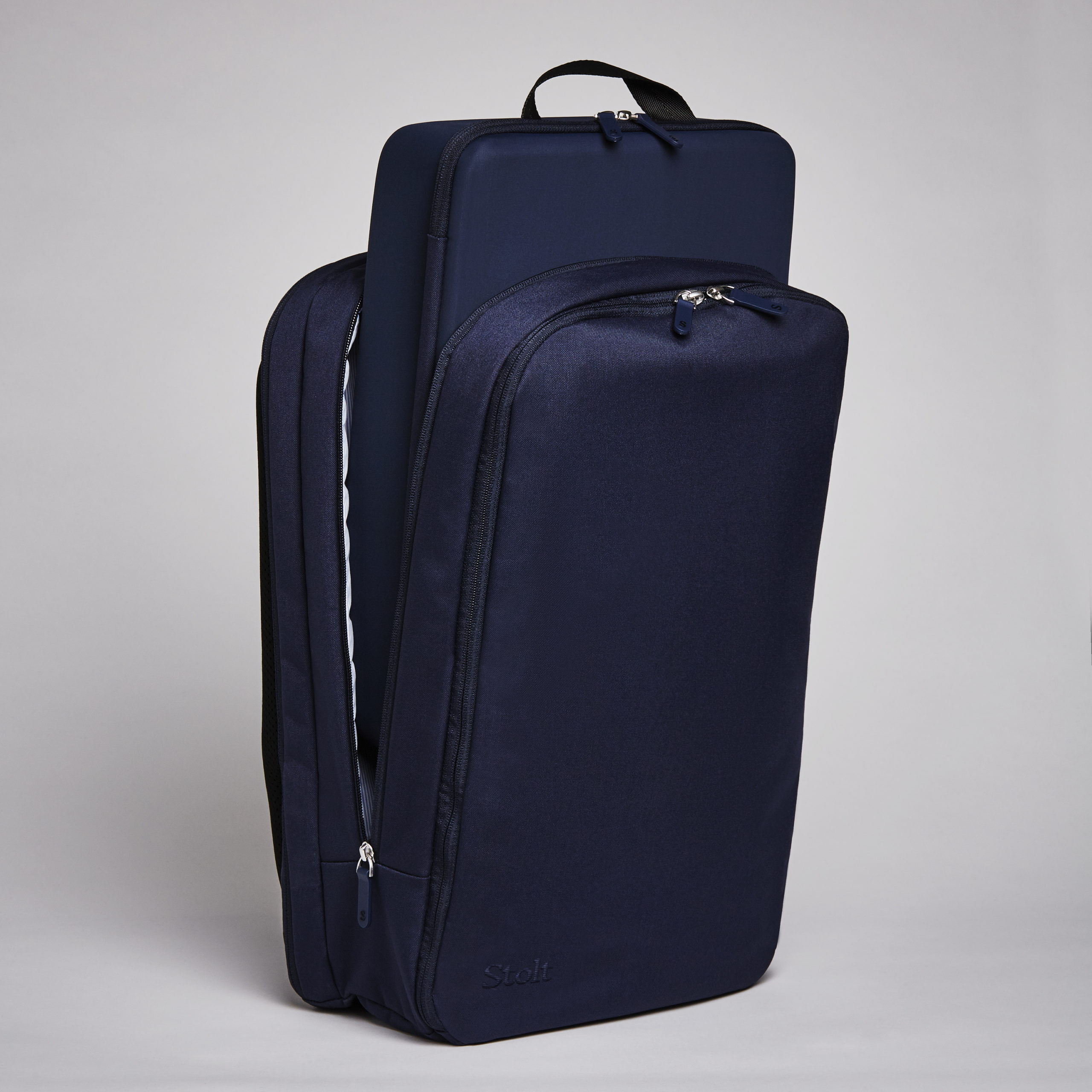 And this is when we enter a tapering phase in our product design. Less doing and more observing and listening to what our community has to say. But soon we start again – making sure the Stolt backpack will remain the best commuter backpack for runners and cyclists in the years to come.

We are in this business to make the best commuter backpack so that you can get out there, challenge yourself and enjoy your moments of freedom. Every day.
See you out there boss!