Functional excellence and innovation
The Athlete commuting rucksack is designed for urban commuters, runners and cyclists. Its roll-top design lets you adjust the size of the backpack based on exactly what you carry. The padded back panel and the breathable power mesh ensure comfortable fit and no-bounce carry whilst the straps have extra adjustability to fit every frame. The Athlete commuter set comes with the detachable waist strap which can also be used as a running belt on its own.
Designed for run and bike commuting
Looking for the best backpack for commuting by bike or on foot? This is it. Designed and tested with the notorious London bike and run communities this commuting rucksack packs your laptop, clothes and other belongings. The Athlete set comes with the garment box which is a great bike commuter suit bag.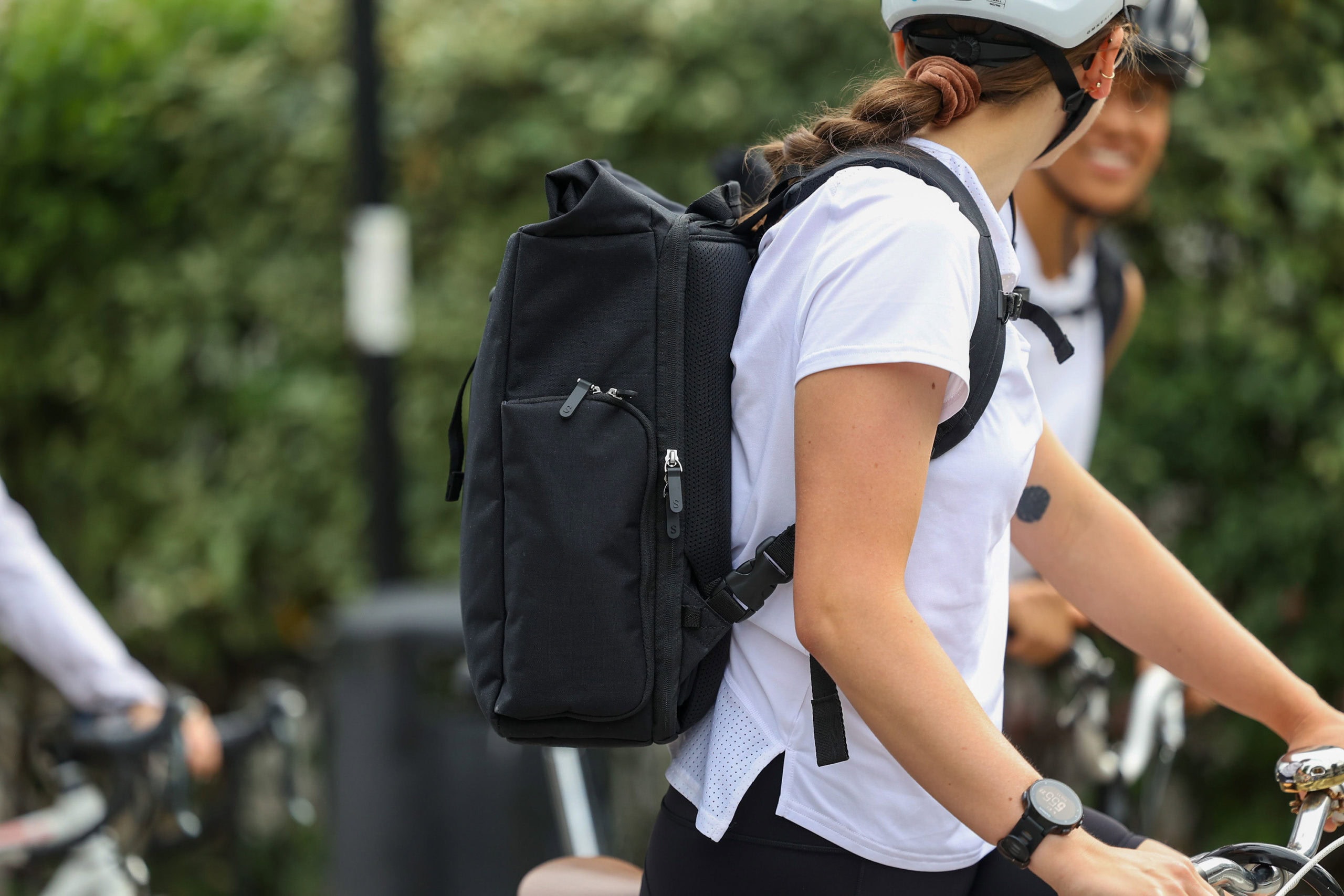 With the latest performance technology and hardware
Made with durable 500d polyester and treated with our unique 3-way shield, this commuting rucksack is rain, sweat and odour proof and stands the test of time. The buckles and zippers are the latest, best in the market customised YKK hardware. The Stolt Athlete rucksack comes with a 2 year warranty.
Modular
This commuting rucksack comes with all Stolt accessories included. The commuter backpack holds the Stolt garment box with a laundry bag, high vis rain cover and a folding card.