Runners, Cyclists, Triathletes, Athletes and Active Commuters – This one is for you! Stolt Athlete commuter backpack is made using the latest technologies in backpack manufacturing, innovative performance fabrics and smart design with detachable waist belt, hide-away straps and business compartment for electronics.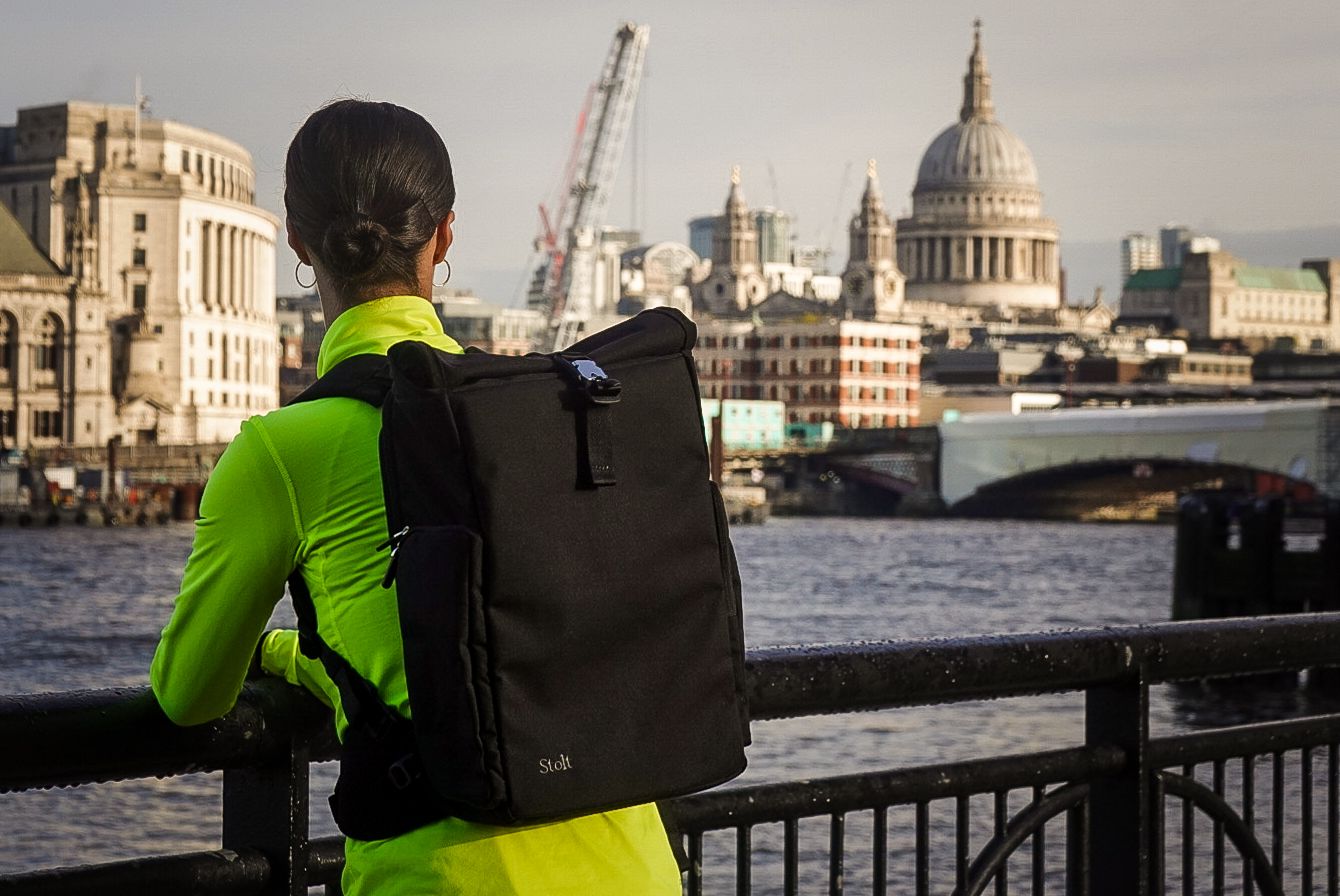 Developed exclusively for the community of cyclists and runners
We serve the athletes, like we always have. Constantly pushing to better our designs and delivery to our community. Stolt stands for Proud, and we are extremely proud of our new design. It follows our sleek, minimalistic aesthetics and delivers on performance and beyond.
Using the latest technologies in backpack manufacturing
It all starts with ergonomics and the best materials. For us that means perfectly balanced weight distribution and a smooth airflow on the back panel so your back doesn't get sweaty. The backpack is made of recycled 500d polyester and has both water resistant and anti-microbial treatment to combat rain, sweat and odour. We call it a 3-way shield.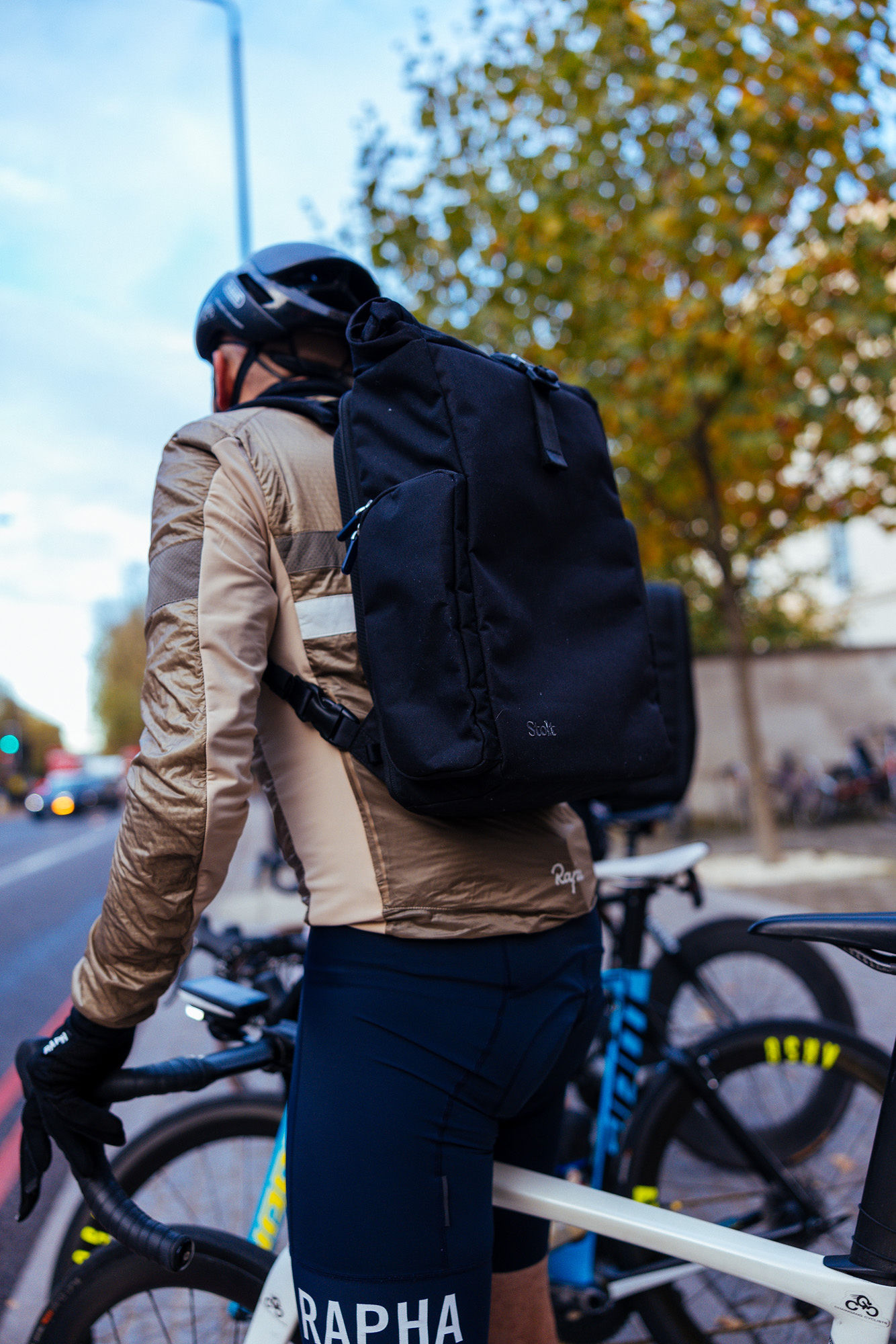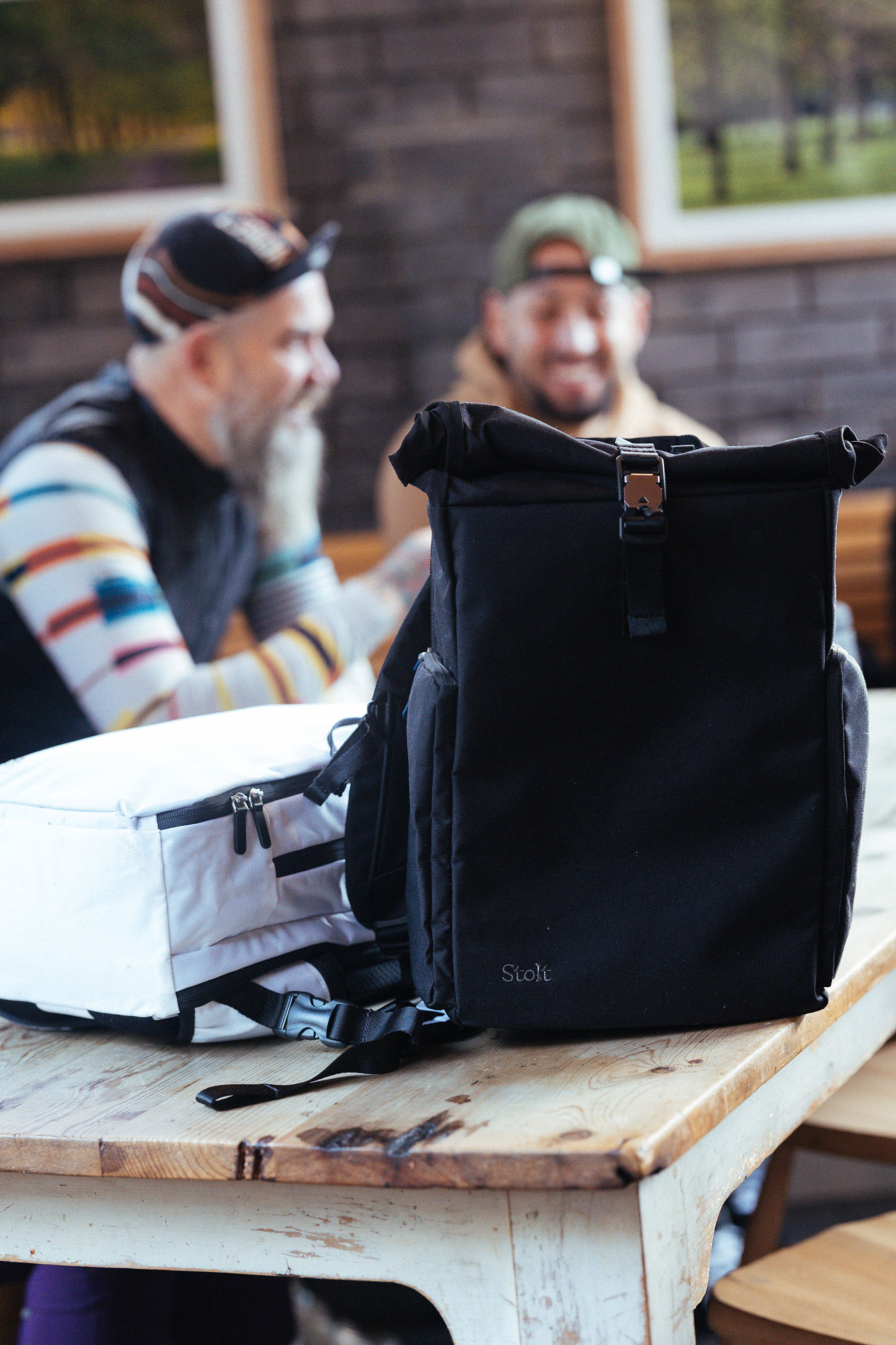 Delivering optimal user experience with smart design features
This roll-top backpack expands based on what you carry. It has a separate business compartment for your laptop and other electronics and hide-away straps for when you don't need them. The straps can be perfectly adjusted for optimal carry and the waist strap is detachable so you can also use it as a running belt.
Pre-order now
Our manufacturing team is working hard to finalise this limited edition. Bags will land to UK around mid February and we'll ship all the pre-orders before end of February.